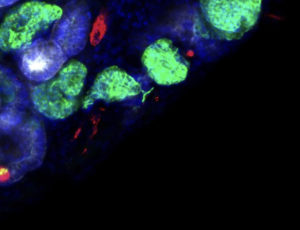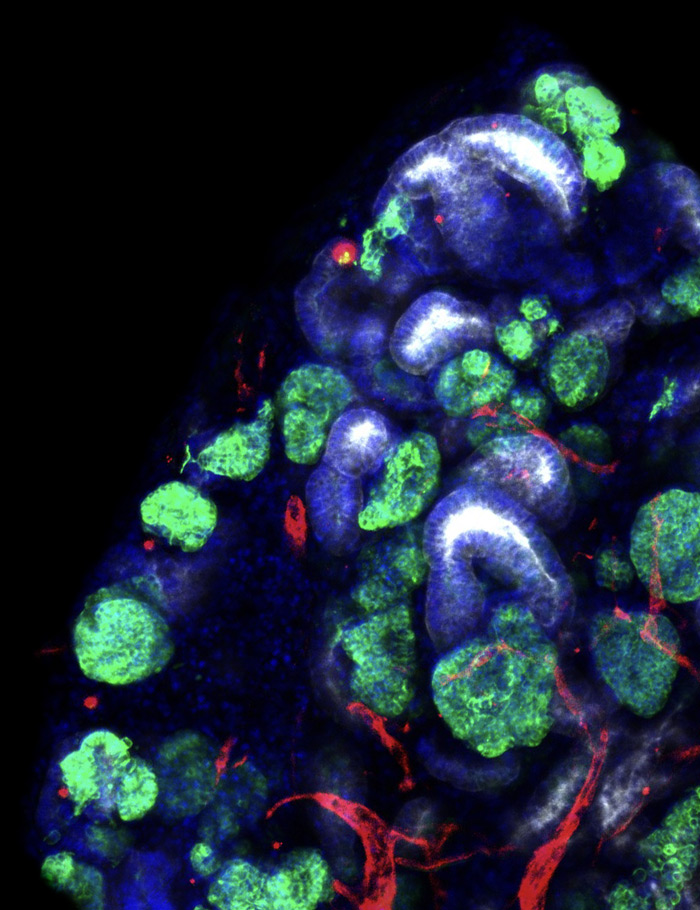 Wellcome Leap announces over $300M in additional funding.


Now more than Half a Billion Dollars for catalyzing breakthroughs in human health.
Image shows kidney tissue constructed from organoid building blocks by Jennifer Lewis (Harvard) and Ryuji Morizane (MGH) labs. The ultimate goal is to create tissues that can restore sufficient function to free patients from dialysis.
Los Angeles
– Feb. 2, 2022: Wellcome Leap (Leap), a U.S. based non-profit organization founded by the Wellcome Trust to accelerate breakthroughs for global health, has today announced an additional $335M in new funding. Combined with the $300M allocated at launch, the organization will have well over half a billion dollars at work.
The COVID-19 pandemic brought human health and the threat of disease into a focus not seen in modern history. In one of the greatest scientific accomplishments of our generation, mRNA technology has demonstrated the ability to change the timeline for developing and delivering a new vaccine from years to months. And the entire world was witness to that demonstration.
"The last 2 years have laid bare how much work we have to do in health, equity, and care for the planet. They have also revealed the difference a breakthrough makes,"
said CEO, Dr. Regina E. Dugan.
"We need more breakthroughs to solve the urgent challenges facing the world. And we need them faster."
The Wellcome Trust
recently announced
its biggest funding commitment to science and health in its 85-year history. It plans to raise charitable spending to £16 billion (over $21.5 billion) over the next decade to fund science that supports a healthy future for everyone. It has also committed an extra £750 million (over $1 billion) to fund large-scale, high-impact activities across five years, which they anticipate will grow to £1 billion next year.
Dr. Jeremy Farrar, Director of Wellcome said:
"Support for long-term, basic science is vital. We founded Wellcome Leap because we also need to ensure that somewhere in the system there is a truly disruptive element that can take bigger risks, challenge the consensus point of view, and work globally to find the best talent and ideas to push forward. We expect to allocate about 5% of our funding into the future to Wellcome Leap as a complement to our other investments. Since its inception, Wellcome Leap has hit the ground running with ambitious programs that seek to deliver transformative results from mRNA production to mental health and physiology. Bold initiatives like these are key to maintaining the momentum of the last two years. We couldn't be more delighted, or impressed, with the work to date."
Jay Flatley, Chair of Wellcome Leap, said
"What Wellcome Leap has achieved in less than two years has exceeded all our expectations and is on par with the best execution I've seen in any commercial setting. The assembly of this unicorn leadership team is one of Wellcome Leap's most important accomplishments – they are inspiring, outcome focused, and uniquely qualified to take on the challenge."
All Wellcome Leap programs aim to deliver breakthroughs in human health over 5 – 10 years and demonstrate seemingly impossible results on seemingly impossible timelines. To do so, programs have ambitious goals that are also testable and measurable – the setting of the bar for a program is among the hardest things we do. It requires Program Directors who are scientifically accomplished and who dare to ask 'what if?' They formulate the program and serve as conductors of a global, dynamic network of performers working together to solve problems they cannot solve alone.
But an ambitious goal is not enough. We have to change the boundary conditions of the work itself. Wellcome Leap is optimized for breakthroughs – this requires speed, agility, and changes across all dimensions of operation, selection, and execution to systematically increase the probability of success.
Wellcome Leap has funded 5 programs that aim to create
10X improvements in three dimensions
: increase understanding of human health and disease, transform economics, and increase the speed, scale and equity of access. All programs are focused on achieving tangible gains that demonstrate at convincing scale the ability to overcome some of the most challenging threats to human health from depression, brain development, and infectious diseases to the platforms needed to transform drug development, production, and access.
About Wellcome Leap
Wellcome Leap builds and executes bold, unconventional programs, funded at scale. Programs that aim to deliver breakthroughs in human health over 5 – 10 years. Founded by the Wellcome Trust in 2020 as a US nonprofit with initial funding of $300 million, Leap programs target complex human health challenges with the goal of achieving breakthrough scientific and technological solutions. Operating at the intersection of life sciences and engineering, Leap programs require best-in-class, multi-disciplinary, global teams assembled from universities, companies, and nonprofits working together to solve problems that they cannot solve alone.
With an additional $335 million in funding from the Wellcome Trust, the organization now has over half a billion dollars at work.